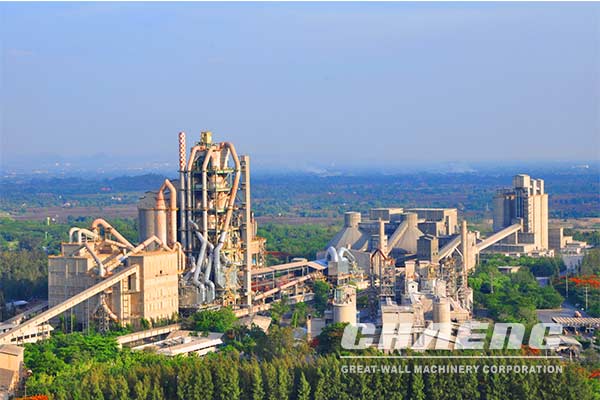 Uzbekistan 1000TPD cement rotary kiln
Project Introduction
Due to the central Asian region is under the influence of "One Belt and One Road" policy, they started to develop the infrastructure construction, will undoubtedly increase the demand for cement. After a multinational investigation contrast, Uzbekistan customer officially signed a cement production line of 1000TPD with CHAENG (Xinxiang Great Wall Machinery) on March 16, 2016.
Project Advantages
For the new type cement production line, Chaeng adopts the advanced energy saving technology in the crushing and calcining process, the waste hot air generated from the rotary kiln can be recycled for raw material drying and pre-heat pyrolysing to achieve the energy saving, environmental friendly purpose.
preheating before calcination, High efficiency and energy saving
Raw materials are sent into φ3.2x50m rotary kiln to be calcined after preheating and precalcining in the cyclone preheater. That is conducive to improve the production efficiency of kiln system, shorten rotary kiln length, and reduce the heat consumption of clinker calcining.
Equipment Features
1. Supporting device: advanced shaft structure, automatic temperature measuring device and electrical heating.
2. Catch wheel: including mechanical wheel and hydraulic wheel.
3. Gears: single or double. Control the rotating speed by buncher, DE machine and frequency variable motor. Be reliable, energy-saving, and efficient.
4. Cylinder type bolster: lower bolster has three types: fixed, zoom and floating. The structure is simple, so replacement is convenient and won't hurt cylinder.
5. Sealing equipment: there are many kinds for choice according to cement kiln models, including air cylinder edge sealing, spring edge sealing, and graphite block sealing and combination for above. The sealing effect is very good.
6. Kiln head hood: including stationary type and flexible type.
About CHAENG
Founded in 1958 and located in Xinxiang, Henan province, CHAENG has 60-year experience in equipment manufacturing with an area of 330,000 m2 and 1 billion RMB of annual production value. The company is specialized in manufacturing all kinds of ball mills, rotary kilns, vertical mills, large steel castings. And we can undertake the EPC projects of cement production line, quick lime production line, blast furnace slag/ steel slag/ nickel slag grinding plants. Its products are sold to more than 50 countries and regions in Southeast Asia, Central Asia, South Asia, North America, South America and Europe.
Our long-term strategic partners: Arcelor Mittal, Tata Group, Pohang Iron and Steel Company, Germany CCE, Japan Chiba , Shanghai Baosteel,Voestalpine and ASGT, etc.
Auxiliary Equipment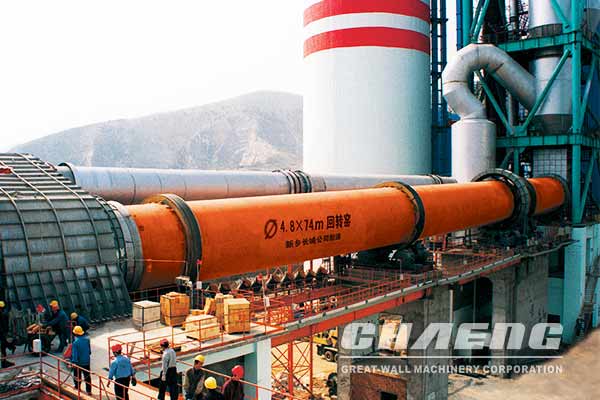 Cement Rotary Kiln
Active lime production line
Vertical Cement Mill
Cement Grinding Plant
Cement Production Line
Girth Gear
​
Request for Quotation