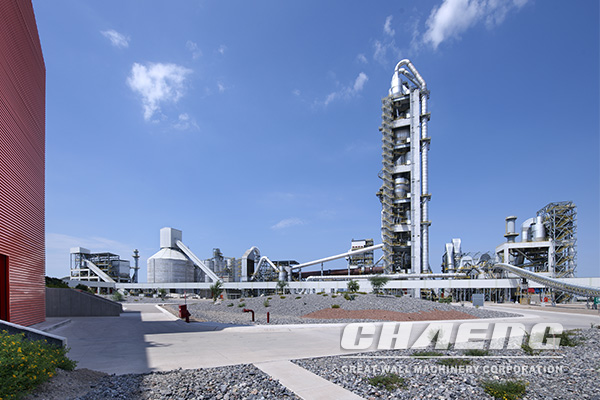 Cement Production Line
Capacity: 300-3000t/d
Motor power: 1000-5000kw
Finished fineness: 330-550m2/kg
Main equipment: raw material vertical mill, coal mill, cement rotary kiln, vertical cement mill
Process Description
CHAENG has advanced technology production equipment and a professional technical team. CHAENG holds deep domain knowledge of the industry and hence, is equipped to offer customized services that are directed to meet the needs of clients from cement plants.
The cement production line includes crushing and pre-homogenization, raw material preparation & homogenization, preheating & decomposition, cement clinker sintering, cement grinding, and packaging, etc.
1. Crushing and Pre blending
limestone, clay, iron ore, coal, etc. Limestone is the largest amount of raw materials in cement production. After mining, the size of limestone is large with high hardness, so limestone crushing plays a more important role in cement plants.
2. Raw material preparation
In the cement production line, producing 1 ton of Cement need to grind at least 3 tons of materials (including raw materials, fuel, clinker, mixed materials, and gypsum). Grinding operation consumes about 60% of total power in cement plants, raw material grinding more than 30%, while coal mill used in cement plants consumes 3%, cement grinding about 40%. So choosing the right grinding mills in the cement plant is very important. CHAENG can provide cement vertical mill, the specific surface areas of cement up to 3800 cm²/ g with stable and reliable quality, it can be saving electricity above 30% use of vertical roller mill production per ton cement clinker than traditional ball mill, and the power saving effect is very remarkable.
3. Raw materials homogenization
Adopting the technology of homogenization could rationally get the best homo-effect and afford an eligible production to the demand.
4. Preheating and precalcing
The preheater and calciner are the key equipment for precalcing production technique.
5. Burning cement clinker in a rotary kiln
The calcination of the rotary kiln is a key step of the cement plant, which makes directly influences on the quality of cement clinker.
6. Cement grinding
Grinding cement clinker (and gelling agent, performance tuning materials, etc) is used to grind the cement to the appropriate size (in fineness, specific surface area, etc.), optimize cement grain grading, increase the hydration area and accelerate the hydration rate to meet the requirements of cement paste setting and hardening.
CHAENG delivers reliable cement project execution for cement plants using advanced cement machinery. With the manufacturing of individual components of cement plants and with fabrication, installation & commissioning of the entire cement plants, CHAENG has supplied & commissioned more than 150 Cement Plants. We execute turnkey cement projects for Cement Plants, Rotary Kiln Cement Plants, Shaft Kiln Cement Plants, Clinker Grinding Units, Slag Cement Grinding Units, and Slag Grinding projects. For the successful implementation of our turnkey cement projects, we conduct various types of project development studies, feasibility studies, etc. These are followed by engineering, procurement & construction management (EPCM) services. We supervise the construction and commissioning along with offering start-up and post start-up services.
Specifications
CHAENG provide capacity of 5500t/d cement production line configuration table
System
Raw material grinding
Coal grinding
Cement grinding
Specification
GRMR53.41 3800kW
GRMC36.4 1250kW
GRMK46.41 4550kW
Separator
200kW
132kW
315kW
Fan
900000m3/h 11500Pa 4000kW
245000m3/h 9900Pa 1000kW
50000m3/h 8000Pa 1600kW
Capacity and Fineness
≥430 t/h R80um=12%
45 t/h R80um=3%
150 t/h 3300cm2/g
Feeding
95% < 80mm
95% < 50mm
95% < 40mm
Features
1. EPC advantage
The company can provide clients with 8 services including raw material testing, project design, equipment manufacturing, installation, debugging, technical training, reaching the standard and reaching the capacity, and EPC service. The company has many advanced technologies, rich operational experience, and the ability to quickly analyze, judge, and solve problems when the problems occur.

2. Have the fastest delivery speed, and the delivery of the whole production line only needs 6-8 months.

3. Long-time cooperation with well-known design institutes and cement plants worldwide

4. Have built more than 100 sets of cement lines at home and abroad.
Investment return
Power consumption for raw material grinding accounted for 30%, that for coal grinding accounted for 3%, and cement grinding accounted for 40%. Reasonably selecting grinding equipment is of great significance to ensure product quality and reduce energy consumption.
Cement final grinding program recommended:
Program recommended
Circle ball mill system
Joint grinding system
Vertical final grinding mill system
Cement types
P·O42.5
P·O42.5
P·O42.5
Cement ratio(%)
Clinker
90
90
90
Limestone
5
5
5
Gypsum
5
5
5
Cement specific surface area (cm²/g)
3500
3500
3500
Capacity (t/h)
170
160
160
System power consumption (KWh/t)
41
33
28
Annual electricity savings (×10,000 Yuan)
—
400
700
Metal wear (g/t)
50 (Steel ball)
30 (Steel ball+Roll surface)
5 (grinding roller+grinding table)
Dry capacity
Weak
medium
Strong
Investment (×10,000 Yuan)
Construction fees
417.76
545.07
447.02
Equipment fees
2977.72
3360.08
4224.26
Installation fees
352.22
500.88
318.89
Total investment
3747.70
4406.04
4990.18
Vertical roller mill for finish grinding has become the mainstream of cement production equipment, compared with the other two programs, it can save more than 7 million yuan of power cost only in one year .
Customer stories
1. Uzbekistan customer officially signed a cement production line of 1000TPD with CHAENG on March 16, 2016. From the customer inspection to the final cooperation, it took less than 10 days, because CHAENG's strong strength and 60 years' experience, which make customers so trust.
| | |
| --- | --- |
| Type | New type cement production line |
| Capacity | 1000TPD |
| Main equipment | GRMR22.21 raw material vertical mill, GRMC16.21 coal vertical mill, GRMK33.31 vertical cement mill, φ3.2x50m cement rotary kiln |
| Characteristics | Energy saving, environmental protection |
2. Meng Electric Group: 1,500,000 T/A cement plant,The production line using new dry process cement technology, can reduce power consumption by 20% to 30%, greatly reduce production costs, improve the overall efficiency of enterprises.
3. Lafarge Group 2000t/d Cement Production Line
Auxiliary Equipment
Cement Ball Mill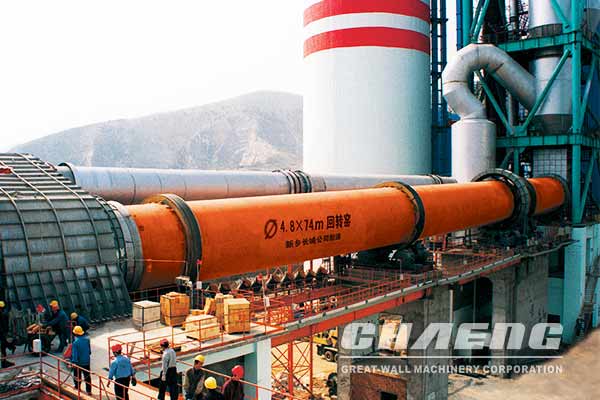 Cement Rotary Kiln
Vertical Cement Mill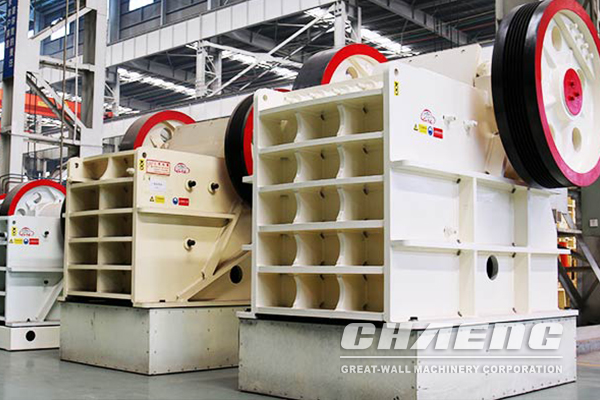 Stone Crusher
Preheater
Feeding Machine
​
Request for Quotation