Bulk machine
Process Description
Bulk machine is a kind of packing equipment which is used in the transportation of dry powder mortar, cement, clinker, mineral powder, fly ash, powder additive, coal powder, and chemical powder etc. The discharging port of bulk machine of CHAENG is adjustable, and has the function of dust resistance. It can adapt to different height of transportation device and effectively control environmental pollution.
The cement bulk machine produced by Great Wall machinery realizes the crossing of the traditional bulk to high speed mechanized bulk, which is a set of efficient, applicable, advanced and energy-saving bulk equipment.
Compared with the traditional bulk machine, it obtains the high praise from customer and its technical indexes meet the design requirements.Cement bulk machine is divided into the base bulk machine and the storage side bulk machine.
Specifications
| No. | Name | Parameter |
| --- | --- | --- |
| 1 | Model | SZ-Ⅰ/Ⅱ |
| 2 | Loading capacity | 80 ~ 100t/h |
| 3 | Lift range of bulk head | 1500mm |
| 4 | Lift speed of bulk head | 0.13-0.18m/s |
| 5 | Specification of air conveyer flume | 400×400 |
| 6 | Breathable work pressure | 3.5×104pa (kgf/cm³) |
| 7 | Dust collecting ventilation rate | 1200m³/min |
| 8 | Total gas consumption of breather layer | 5.0 ~ 9.0 m³/mm |
| 9 | Lifting motor | Power 1.1kw Voltage 380V(AC) |
| 10 | Control air blower | Power 2.2kw Voltage 380V(AC), wind pressure≥1.7kpa |
| 11 | Electrical control cabinet | ML500 |
Features
1. Safety, reliability and high mechanization reduce labor intensity and increase productivity.
2. Reduce dust pollution and improve the working environment.
3. Low resistance, high efficiency and convenient application.
4. The bulk head adopts a retractable form, which is suitable for loading and unloading of different models and different positions.
About CHAENG
Founded in 1958 and located in Xinxiang, Henan province, CHAENG has 60-year experience in equipment manufacturing with an area of 330,000 m2 and 1 billion RMB of annual production value. The company is specialized in manufacturing ball mills, rotary kilns, vertical mills, large steel casting and can undertake the EPC projects of cement plant, active lime production lines, blast furnace slag/ steel slag/ nickel slag grinding plants. Its products are sold to more than 50 countries and regions in Southeast Asia, Central Asia, South Asia, North America, South America and Europe.
Our long-term strategic partners: Arcelor Mittal, Tata Group, Pohang Iron and Steel Company, Germany CCE, Japan Chiba , Shanghai Baosteel,Voestalpine and Aosen steel.
Auxiliary Equipment
Vertical Cement Mill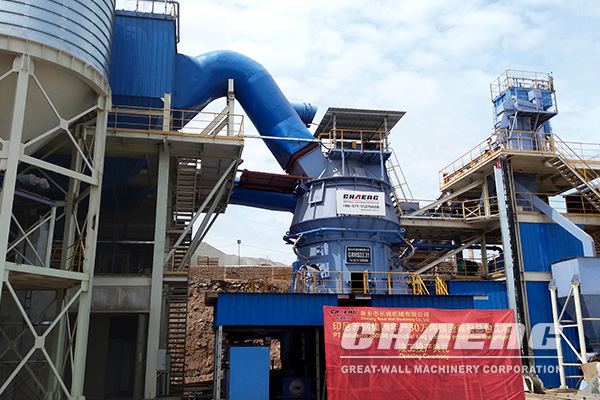 GGBS Production Line
Cement Grinding Plant
Cement Production Line
​
Request for Quotation