Limestone crusher
Feeding size: ≤600–≤1200 mm
Capacity: 5–150 t/h
Applied material: limestone, granite, cobble, dolomite, bluestone, iron ore, construction waste, glass, cement clinker, etc
Process Description
Limestone crusher (hammer mill) is applicable for various hard and fragile materials, such as limestone, coal, salt, gypsum, alum, brick and tile, etc. The crushing compressive strength of materials should not be in excess of 150 Mpa. Hammer crusher is mainly used in industries such as cement, coal separation, electricity generation, building materials etc. And hammer crusher can crush materials with different sizes into equal particle, which favors the next procedure.
In the Limestone crusher, the motor drives the rotor to rotate at a high speed through the belt, and on the rotor there are series of hammers. When the materials get into the working area of hammers, the rotating hammers with high rotation speed are crushing them; the crushed products meeting the required size can be discharged by the outlet and become the final products; the large size products are brought back to the crushing area by the hammers for being re-crushed until they reach the required size.
Specifications
The electric motor drives the rotor and the rotor moves, making the hammer rotate in high speed. The materials are crushed in the crusher by the rotated hammer. The end products come out via the strips of the screen under the machine. The size of the granularity can be adjusted by changing the gap among the screen strips.
| Model | Rotor Length (mm) | Hammer Quantity | Max Feeding (mm) | Capacity (t/h) | Power (Kw) | Machine Size (mm) |
| --- | --- | --- | --- | --- | --- | --- |
| GW300*400 | 300 | 16 | <100 | 3-8 | 11 | 855*795*862 |
| GW400*600 | 400 | 20 | <150 | 8-15 | 18.5 | 1155*1100*1255 |
| GW600*800 | 600 | 28 | <220 | 15-30 | 45 | 2360*1500*1580 |
Features
1. Big reduction ratio: maximum feeding size is 1.3-1.5m; 3-150mm of discharging size.

2. High fineness of discharging size: favorable shape with aggregate, the powdery material is no more than 20%.

3. Simple process: the two or three stage crushing is reduced into single stage.

4. Economical: small capacity of matched motor, which greatly reduces the production cost.
About CHAENG
Founded in 1958 and located in Xinxiang, Henan province, CHAENG with 60-year experience in equipment manufacturing covers an area of 330,000 m2 and its annual production value is 1 billion yuan. The company specializes in manufacturing tube mills, rotary kilns, vertical mills and large steel casting and can undertake the EPC projects of cement production lines, active lime production lines, blast furnace slag/ steel slag/ nickel slag grinding plants, and its products are sold to more than 50 countries and regions in Southeast Asia, Central Asia, South Asia, North America, South America and Europe.

Our long-term strategic partners: Arcelor Mittal, Tata Group, Pohang Iron and Steel Company, Germany CCE, Japan Chiba , Shanghai Baosteel,Voestalpine and ASGT.
Auxiliary Equipment
Cement Ball Mill
Active lime production line
Vertical Cement Mill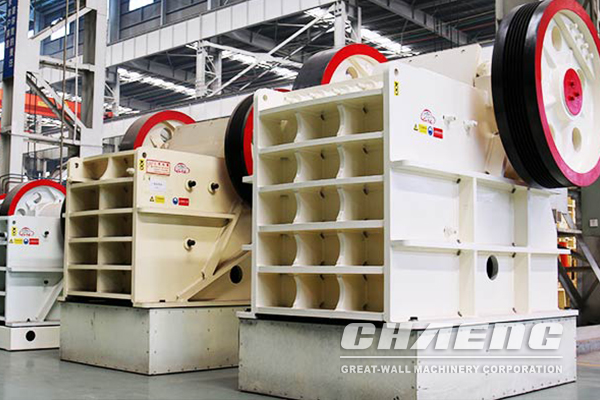 Stone Crusher
Cement Production Line
Stone Crushing Plant
​
Request for Quotation