Feeding Machine
Process Description
CHAENG feeder machine can be divided into open type and closed type.
The common feeders are electromagnetic vibration feeder, rod vibration feeder and screw feeder.
The following rules should be followed in the installation:
A. If used for mixture and quantitative feeding, in order to ensure the uniform and stability of feeding, prevent the materials from flowing, the feeder should be installed horizontally; if used for continuous feeding of general material, it can be installed downdip 10 °; if used for the material of larger viscous or high water content, it can be installed downdip 15 °.
B. After installation, it should have 20mm swimming space for the feeding machine, horizontal direction shall be at same level, and the suspension device shall be flexible.
C. Before the test, all bolts should be firmly established, especially the ground bolt of the vibrating electromagnetic, which should be re-tightened once for 3-5 hours.
D. The two vibrating motors must be rotated when the machine is being tested.
E. In the operation process, the amplitude, current and noise stability should be checked frequently, and it should be stopped and handled in a timely manner when finding the abnormal.
F. The lubricating oil should be added for the electromagnetic bearings every two months, and once a month in hot season.
Specifications
Model
Power (kw)
Voltage (V)
Max. Feeding capacity (t/h)
Max. Speed (m/s)
Size (mm)
Weight (kg)
GLD800/5.5/S
5.5
AC 380
AC 660
800
0.48
long 2953
width 1266
high 1655
3700
GLD800/5.5/B
GLD1200/7.5/S
7.5
1200
0.72
long 2953
width 1266
high 1655
3720
GLD1200/7.5/B
GLD2000/7.5/S
7.5
2000
0.72
long 3468
width 1466
high 1811
4200
GLD2000/7.5/B
GLD3300/11/S
11
3300
0.99
long 3468
width 1466
high 2295
5200
GLD3300/11/B
GLD4400/11/S
11
4400
1.5
long 3570
width 1712
high 2395
6200
GLD4400/11/B
Features
1. Small volume, light weight and compact structure;
2. Convenient installation and maintenance, low running cost;
3. High efficiency and large feeding capacity;
4. Low noise, conducive to improving working environment;
5. Low power consumption and high power factor;
6. Reliable operation and strong adaptability to various materials
Typical Cases
Feeder in 600,000 t/a production line of CHAENG
About Chaeng
Founded in 1958 and located in Xinxiang, Henan province, CHAENG has 60-year experience in equipment manufacturing with an area of 330,000 m2 and 1 billion RMB of annual production value. The company is specialized in manufacturing ball mills, rotary kilns, vertical mills, large steel casting and can undertake the EPC projects of cement production lines, active lime production lines, blast furnace slag/ steel slag/ nickel slag grinding plants. Its products are sold to more than 50 countries and regions in Southeast Asia, Central Asia, South Asia, North America, South America and Europe.
Our long-term strategic partners: Arcelor Mittal, Tata Group, Pohang Iron and Steel Company, Germany CCE, Japan Chiba , Shanghai Baosteel,Voestalpine and Aosen steel.
Auxiliary Equipment
Active lime production line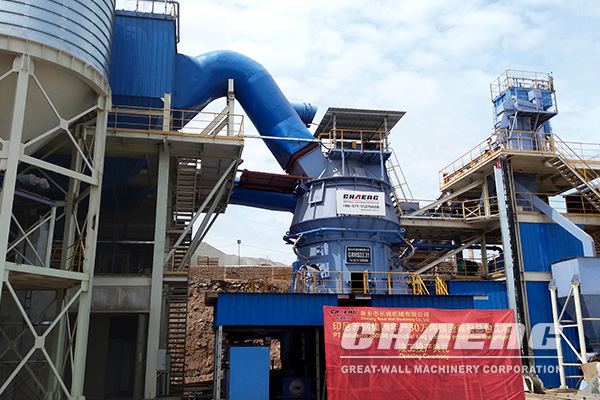 GGBS Production Line
Cement Grinding Plant
Cement Production Line
​
Request for Quotation