GRMR53.41 vertical raw mill
Project overview
Project company: Henan Meng Electric Group Cement Co., LTD
Project address:Mengzhuang Town, Huixian City,Henan Province
Contracting mode: general contracting—turnkey project
Main engine: GRMR53.41 raw material vertical roller mill
Production capacity: 5000 t/d cement
The new dry process cement production line built by CHAENG adopts scientific production technology on design and new advanced equipment, improve the equipment level of the production line and ensure the realization of design index.
Project configuration
1. GRMR53.41 raw material vertical roller mill
As the measured data in the production of material shows, compared with traditional ball mills, the vertical roller mill can save electricity by more than 30% when producing one ton raw meal, the energy-saving effect is very significant. The liner of millstone and roller are surfaced with Boehler solder wire imported from Germany, having the characteristics of ultra-strong wear resistance, corrosion resistance and heat resistance, reducing the operating costs and prolonging the life time.
2. Φ3.8*9.5m wind swept coal ball mill
Easy to operate, safe to use, stable and reliable performance; running continually, the production capacity is great.
3. Φ4.8*72m rotary kiln
Through technology innovation, the calcination system of rotary kiln adopts the most advanced hydraulic gear wheel device at home and abroad, and adopts metering plunger pump with high measuring accuracy, high-precision flow speed control valve, contact graphite block sealing device and other domestic advanced technologies. It is easy to operate and its performance is reliable. The thermal regulation being stabilized and the operation rate being improved, compared with equipment with the same specifications, the operation rate increases by 10%, yield by 5%-10%, heat rate reduces by 15%.
Projects
The project confirms to the national industrial policy absolutely, fulfilling the demand of energy conservation and emission reduction and comprehensive utilization of resource. It is a project popularized and supported greatly by our country. Since the project is set up by Henan Meng Electric Group Cement Co., LTD, the equipment runs stably, with good stability and high production capacity, having strong demonstration effect.
About CHAENG
Founded in 1958 and located in Xinxiang, Henan province, CHAENG has 60-year experience in equipment manufacturing with an area of 330,000 m2 and 1 billion RMB of annual production value. The company is specialized in manufacturing all kinds of ball mills, rotary kilns, vertical mills, large steel castings. And we can undertake the EPC projects of cement production line, quick lime production line, blast furnace slag/ steel slag/ nickel slag grinding plants. Its products are sold to more than 50 countries and regions in Southeast Asia, Central Asia, South Asia, North America, South America and Europe.
Our long-term strategic partners: Arcelor Mittal, Tata Group, Pohang Iron and Steel Company, Germany CCE, Japan Chiba , Shanghai Baosteel,Voestalpine and ASGT, etc.
Auxiliary Equipment
Vertical Cement Mill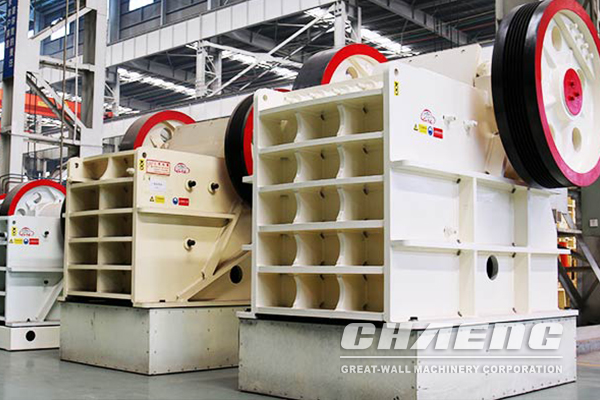 Stone Crusher
Vertical Raw Mill
Cement Production Line
Kiln Tyre
​
Request for Quotation