Danish customers order grinding roller for vertical mill
Case Description
Grinding roller is the core component of vertical roller mill. It needs high wear resistance and reliability for long time running. Therefore, the casting material has many components and the casting process is relatively complicated.
Denmark Vertical Roller Mill Corporation is a large multinational company specializing in cement plant equipment. It has a large grinding rolls demand, at the same time the requirements of quality process of grinding roller is quite strict. Great Wall Steel Casting can not only meet their casting quality requirements, but also can meet their welding and finishing demands. So, Great Wall becomes a main supplier of vertical mill gring roller for Denmark Corporation.
Case Highlights
Since 2011, Great Wall Steel Casting has supplied Denmark Vertical Roller Mill Corporation with grinding rollers which comletely satisfy their standard and requirements from quality, performance and delivery.
From the experimental production to the formal supply, Great Wall has established a close strategic partnership with Denmark Corporation. Through many cooperation and communication in casting, Great Wall worked out a set of pecific production plan for grinding roller. Now, Great Wall Steel Casting has also become the Danish Corporation's best suppliers, and participated in Denmark Corporation annual meeting, new product promotion meeting many times, to share international new achievements and new technologies at the first time.
Application
cement vertical roller mill,
raw vertical roller mill
slag vertical roller mill
About CHAENG
Founded in 1958 and located in Xinxiang, Henan province, CHAENG has 60-year experience in equipment manufacturing with an area of 330,000 m2 and 1 billion RMB of annual production value. The company is specialized in manufacturing all kinds of ball mills, rotary kilns, vertical mills, large steel castings. And we can undertake the EPC projects of cement production line, quick lime production line, blast furnace slag/ steel slag/ nickel slag grinding plants. Its products are sold to more than 50 countries and regions in Southeast Asia, Central Asia, South Asia, North America, South America and Europe.
Our long-term strategic partners: Arcelor Mittal, Tata Group, Pohang Iron and Steel Company, Germany CCE, Japan Chiba , Shanghai Baosteel,Voestalpine and ASGT, etc.
Auxiliary Equipment
Coal Ball Mill
Slag Vertical Roller Mill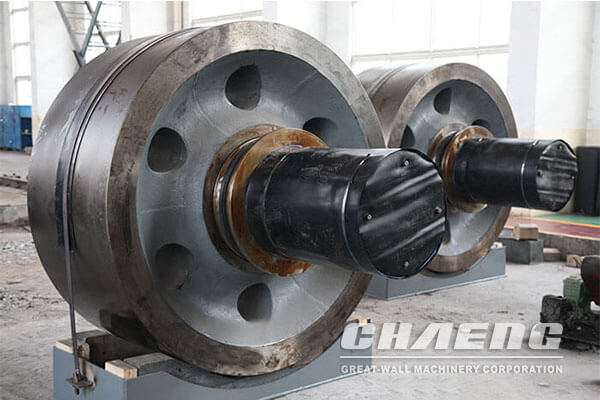 Kiln supporting roller
Vertical mill rocker arm
Kiln Tyre
​
Request for Quotation