Crusher hammer head
Process Description
CHAENG can provide various types of crusher hammerheads according to the drawings.
The crusher hammer head can be divided into the following types according to the material. Great Wall machinery can recommend the most suitable crusher hammerhead according to your different requirements.
1. Forging hammer head
The forging hammer head is made of 65 Mn which is with good impact resistance, strong toughness, and good wear resistance. It forges the billet repeatedly by forging machines to make it deform which can obtain certain mechanical properties, certain shapes and sizes, and then after special hardening heat treatment, to ensure the hammerhead work area with high hardness and high wear resistance performance.
2. High manganese steel hammerhead
The hammer head of Mn13, Mn13Cr2, and Mn18Cr2 high manganese steel is suitable for strong impact working conditions such as large, medium-sized crusher teeth plates, mill walls, crushing walls, and large excavator bucket teeth. It can also be used as ball mill, semi-automatic mill, or self-mill bushing. Although the hammer head of high manganese steel will be replaced by chromium molybdenum alloy steel, high chromium cast iron and nickel hard cast iron, the high toughness characteristics of high manganese steel hammerhead are incomparable with other wear-resistant materials.
3. High chromium alloy hammer head
High chrome composite hammer head, that is, use high manganese steel for the hammer handle and high chromium alloy for the hammer workspace. This combination makes the hammerhead with high hardness, and the hammer handle with high toughness, gives full play to their advantages of two materials and overcomes the shortcoming of a single material, and satisfies the requirement of hammer performance.
4. Hard alloy hammerhead
Compared with other material, hammer head with hard alloy has the characteristics of higher hardness, good bending strength, good thermal fatigue and thermal hardness, and low cost, etc, which solves the problems of crack, soldering, collapse, and blocking.
Specifications
| Type | Rotor diameter length (mm) | Feeding size is wide * long (mm) | Feed size (mm) | Capacity | Motor Power (kw) | Weight (t) | Dimensions (mm) |
| --- | --- | --- | --- | --- | --- | --- | --- |
| PCZ1308 | 1301×790 | 850×800 | ≤600 | 100-160 | 132 | 11.2 | 2818×2100×2390 |
| PCZ1510 | 1500×900 | 1000×900 | ≤700 | 160-210 | 132×2 | 17.1 | 3260×2414×2750 |
| PCZ1512 | 1500×1160 | 1200×900 | ≤750 | 250-320 | 160×2 | 18.9 | 3260×2624×2750 |
| PCZ1615 | 1650×1452 | 1500×1200 | ≤1000 | 360-420 | 200×2 | 32 | 3456×2915×3185 |
| PCZ1620 | 1660×1900 | 2000×1200 | ≤1200 | 500-800 | 400×2 | 46 | 3500×3100×3200 |
| PCZ1820 | 1800×2000 | 2000×1200 | ≤1200 | 700-900 | 450×2 | 56 | 3880×3000×3516 |
Features
1. Good quality
The surface is clean, with no sand, hole, shrinkage holes, or other casting defects. The inner quality is high, and it has the ability to high impact load, friction, extrusion, and shear.
2. Cost-effective
Different hammer heads, due to different sizes and materials, have different wear and failure. Choosing different types of hammer head according to the different working conditions can improve the grinding efficiency and reduce costs.
3. Long using time
The high manganese steel hammer has a longer life and improves the efficiency by more than 30%.
4. Extensive application
High manganese steel hammer head is widely used in mining ore, cement factory limestone, clinker, brick factory leaf rock, and other crushing industries.
Typical cases
The Crusher hammer head made by CHAENG has established its own brand in the world with its excellent product quality. As long as you have needs, please feel free to contact us, and we will provide you with the best crusher hammer head.
Why choose Great Wall for crusher hammerhead
Reason 1: More than 10 steel casting patents
Reason 2: Large production capacity with the maximum furnace quantity of 30 tons
Reason 3: Professional foundry, professional team ,and modern foundry workshop
About CHAENG
Founded in 1958 and located in Xinxiang, Henan province, CHAENG has 60-year experience in equipment manufacturing with an area of 330,000 m2 and 1 billion RMB of annual production value. The company is specialized in manufacturing ball mills, rotary kilns, vertical mills, crushing plant, large steel casting and can undertake the EPC projects of cement production lines, active lime production lines, blast furnace slag/ steel slag/ nickel slag grinding plants. Its products are sold to more than 50 countries and regions in Southeast Asia, Central Asia, South Asia, North America, South America and Europe.
Our long-term strategic partners: FLSmith, Arcelor Mittal, Tata Group, Pohang Iron and Steel Company, Germany CCE, Japan Chiba , Shanghai Baosteel,Voestalpine and Aosen steel.
Auxiliary Equipment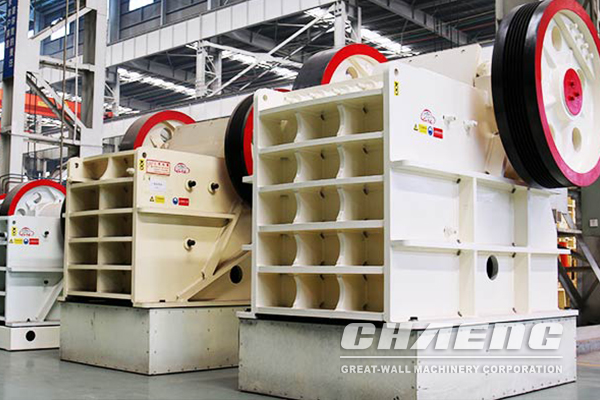 Stone Crusher
Stone Crushing Plant
Jaw crusher
Limestone crusher
​
Request for Quotation