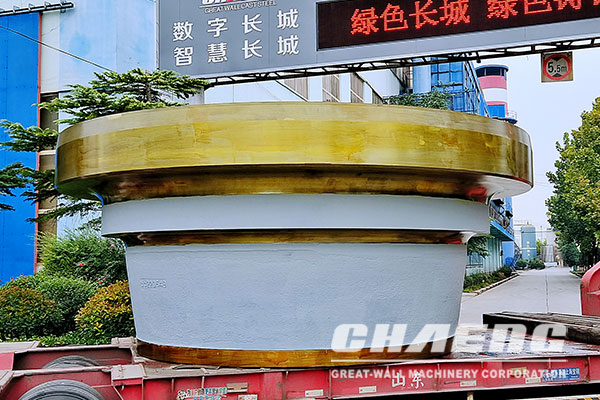 Grinding Table
Weight: 1-132T
Material: Plain carbon steel, silico-manganese steel
Application: Vertical roller mills
Customizable: Yes, according to the customer's drawings
Process Description
The grinding table is one of the key parts of the vertical roller mill. It is mainly composed of a table body, liner plate, pressure block, retaining ring, scraper plate, wind ring, wind deflector, and other components. CHAENG optimizes the casting technology and adopts the advanced water glass sand molding technology to make the base of the grinding plate evenly stressed, increase the bite angle between the grinding table and rollers, and avoid the erosion of the non-wear-resistant surface of the grinding table.
Production Process
According to customer requirements, CHAENG select the appropriate wooden mold for modeling design, use CAE simulation casting before actual casting, in strict accordance with the technological process of wooden mold – modeling – smelting pouring – heat preservation –sand cleaning and out of the pit – heat treatment – rough machining and fine machining – packaging and delivery, cast grinding table with high quality.
Features
1. Optimizing and matching based on the casting technology, adopting the most advanced water glass sand molding process, overcoming the deficiency of previous structure to make the grinding table uniform stress, increasing the nip angle between the grinding table and grinding roller to avoid brush erosion of the wear-resisting surface ;
2. Advanced machining equipment to ensure high surface finish of vertical grinding table;
3. Perform a non-destructive inspection of the force surface before leaving the factory, which can ensure the internal and external quality of the grinding table is qualified in industry standard;
Customer Cases
With the development over the years, the products of CHAENG have been sold well in various provinces and cities in China and exported to many countries and regions such as Europe, America, and Germany.
Photo: The grinding table of CHAENG to be delivered to Uzbekistan
Photo: The grinding table of CHAENG to be delivered to Indonesia
Service
1. Large casting bases
CHAENG has its own large casting bases and employs top talents in the industry to be the senior management personnel and technical backbone of the casting process. Now, the Great Wall machinery casting base already has the comprehensive ability to provide users with a series of services from casting to finished products and a complete solution to the key parts.
2. Secondary inspection to ensure the long use time of spare parts
CHAENG makes a particular process plan according to the different needs of customers, and strictly monitors each casting link to make sure every product is 360 ° nondestructive flaws detected before delivery, and eliminate all defective products from the factory. The advanced technology and meticulous casting process ensure the quality of the castings, thereby making the first maintenance time of the main spare parts 2-3 months later than that of the others.
Auxiliary Equipment
Vertical Cement Mill
Slag Vertical Roller Mill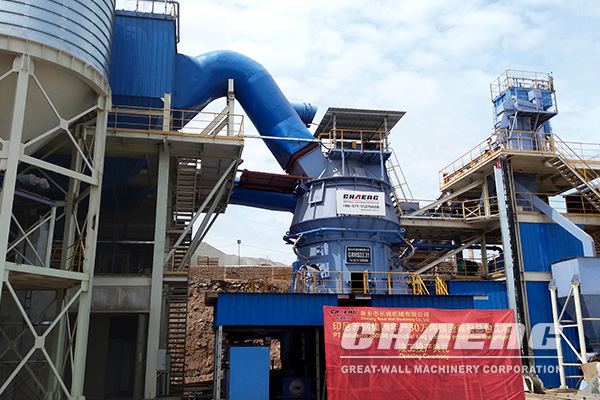 GGBS Production Line
Vertical mill rocker arm
​
Request for Quotation